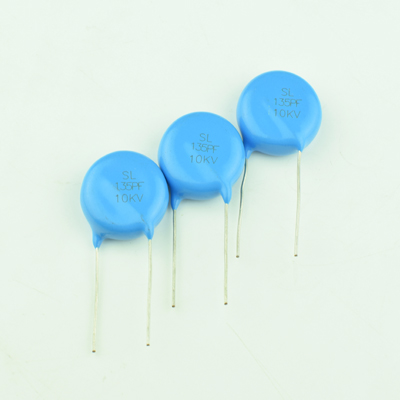 Description
AnXon 10KV 135PF SL HV Leaded Disc Low D.F. Ceramic Capacitor
| | |
| --- | --- |
| Rated Spec: | 10KV DC 135PF |
| Tolerance: | K ±10%, J ±5% available on request |
| Type: | Radial leaded / disc / THT through hole mounting |
| Ceramic Dielectric : | SL |
| Operating Temperature: | -55C ~ 125C |
| Size / Dimension(ΦD×T*F): | D:21mm, T:9mm, F:13.5mm |
1, Description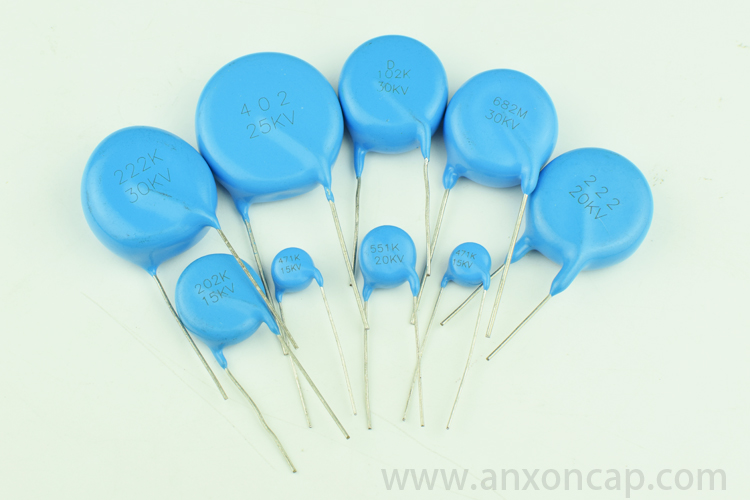 High voltage ceramic capacitors are made of ceramic dielectric. The main features of high voltage ceramic capacitors is excellent withstand voltage. voltage from 3KV, 6KV, 8KV, 10KV, 12KV, 13KV, 15KV, 20KV, 24KV, 25KV, 30KV, 35KV, 36KV, 40KV, 50KV, etc. Used for various AC and DC high voltage circuit applications.
Common types of class 1 ceramic materials are: NPO, C0G, UJ, SL, DL, N4700, etc. The temperature coefficient of these type is quite good. There is a linear relationship of temperature and capacitance. Frequency characteristics and voltage characteristics are also very good, but because the dielectric constant is small, it not suitable to make large capacitance capacitors.
The common types of class 2 ceramic materials are: Y5R, Y5P, Y5T, Y5S, Y5U, Y5V, Z5U, Z5V etc. The temperature coefficient of these ceramic material is non-linear, and the capacity can be quite large, However, the frequency and temperature are not constant.
Ceramic disc capacitors are manufactured by coating a ceramic disc with silver contacts on both sides. To achieve larger capacitances, these devices can be made from multiple layers. Ceramic disc capacitors are usually through-hole components and are falling out of favor due to their size. MLCC are used instead, if capacitance values allow. Ceramic disc capacitors have a capacitance value of 10pF to 100μF with a wide variety of voltage ratings, between 1kV volts to 50kV and more. AnXon designs and manufactures high quality ultra high voltage disc ceramic capacitors with blue coating epoxy resin, custom design radial lead disc ceramic capacitors as well as a variety of standard and custom High Voltage & High Capacitance value Ceramic Capacitors.
High Voltage Radial Lead Disc Ceramic Capacitor 1KV,2KV, 3KV, 5KV, 6KV, 8KV, 10KV, 12KV, 13KV, 15KV, 20KV, 24KV, 25KV, 30KV, 35KV, 40KV, 50KV quick Information:
• Rated Voltage (V): 1KVdc-50KVdc
• Capacitance Range: 10pF - 10000pF
• Operating frequency: 20KHZ-1000KHZ
• Materials: K100, K300, K2500, K3500, K5000, NP0, C0G, SL, DL, N4700, Y5R, Y5S, Y5T, Y5P, Y5U, Y5V, Z5U, Z5V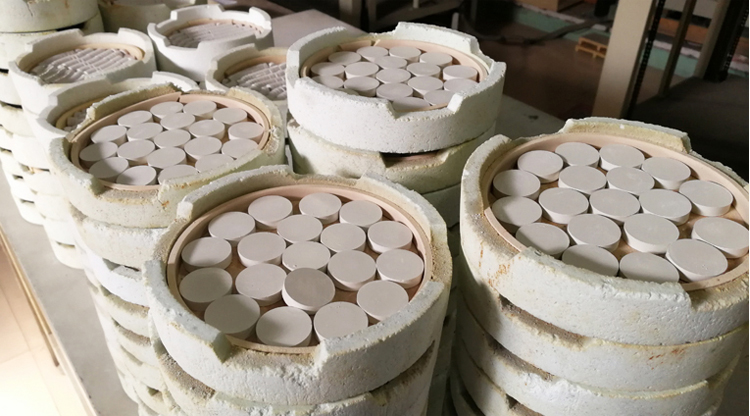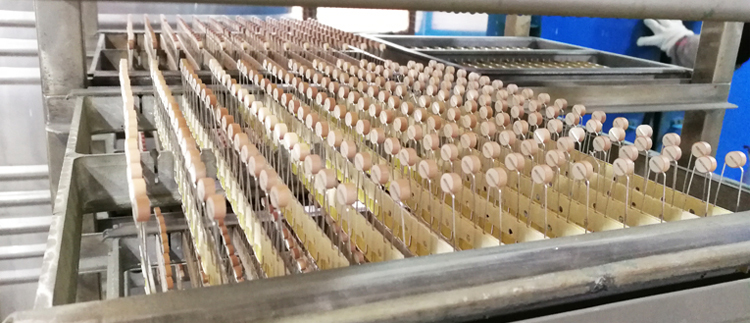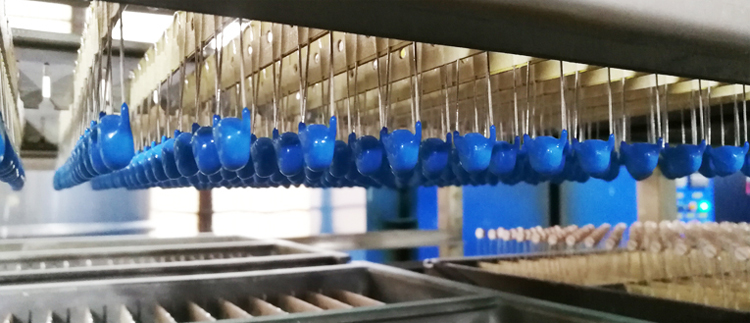 2. General Specifications
| | |
| --- | --- |
| Rated voltage Range | 6kVdc to 50kVdc |
| Capacitance range | 10pF to 10000pF |
| Capacitance tolerance | Standard: ±10% |
| Operating frequency | Max 5Mhz |
| Dissipation factor | Min 0.05% |
| Temperature properties | Min ±0.5% |
| Operating temperature range | -40°C to +85°C, 125°C parts available |

3, Application
• High voltage power supplies, HV power supplies
• X-ray equipment, medical machine, X-ray generators
• DC-DC converters, Voltage multipliers, lighter, ignition, igniter
• Radio and TV receiver, Modems, Interfaces, TV and monitors
• Electrostatic coating, Arc spray and sputtering, Electrostatic cleaning power supplies, Ion generator power sources
• Other electrical appliances where high voltage is present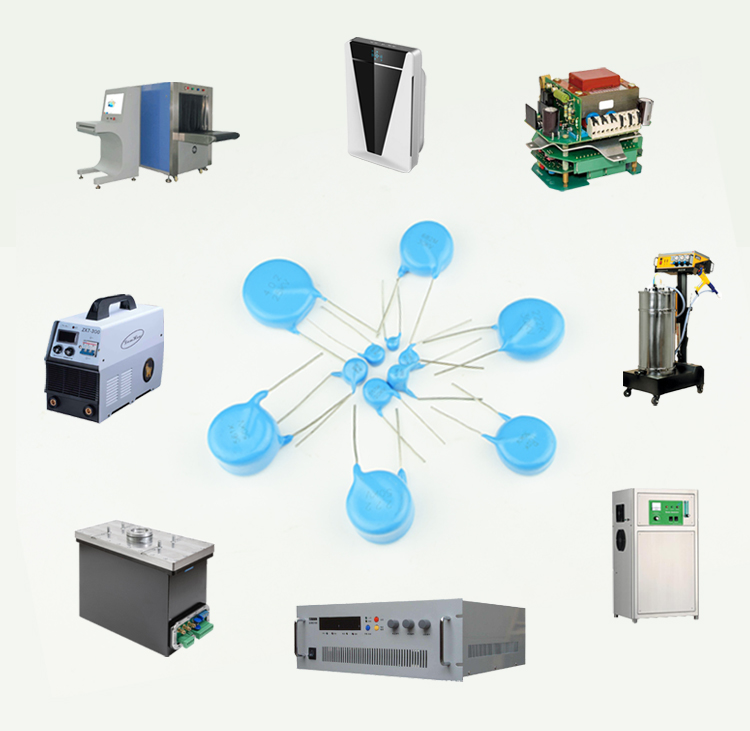 4, Quality Control
High voltage doorknob ceramic capacitor from AnXon are 100% tested of the below parameters
• Capacitance
• Tolerance
• Dielectric withstanding voltage
• Dissipation Factor
• Insulation Resistance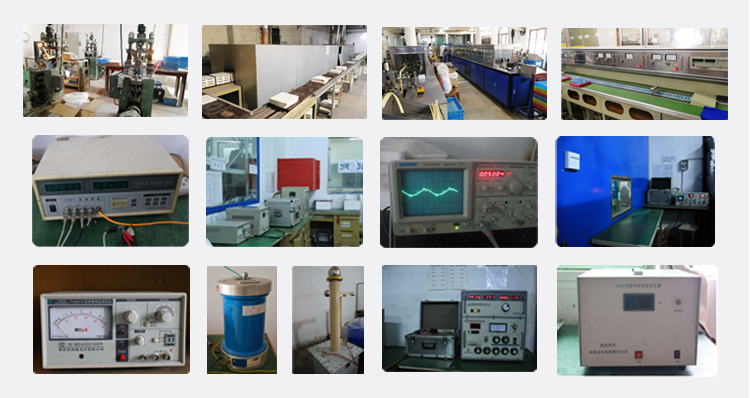 5. Company
Cixi AnXon Electronic Co., Ltd is a leader in the design and manufacture of complex electronic ceramic components and assemblies used in a wide range of applications and cutting edge technologies. Specialized manufacturer and supplier of high voltage ceramic capacitors, doorknob capacitors, pulse power capacitors, RF power capacitors, AC live line capacitors, high Q capacitors, high temperature capacitors.
Main Products:

1). High Voltage Disc Ceramic Capacitors
HV ceramic disc capacitors, ultra hv screw doorknob capacitors, AC live linecapacitors, Voltage Multiplier Assembly, Ceramic capacitor stacks, Pulse powercapacitors, high voltage AC ceramic capacitors
2). RF power ceramic capacitors,
Disk / plate capacitors, Water cooled power capacitors, Feedthrough RFcapacitors, Tubular ceramic capacitors
3). High Q power ceramic capacitors
High Q multilayer capacitors, RF / Microwave Multilayer Capacitors, High Q MLCC
4). High Voltage Chip SMD Ceramic Capacitors, High Voltage MLCC
250V, 500V, 1000V 1KV, 1500V, 2000V 2KV, 2500V, 3000V 3KV, 4000V 4KV, 5000V5KV, 6000V, 6KV, 7000V, 7KV, 8000V, 8KV, 9000V, 9KV 10KV HV MLCC
5). High temperature Chip SMD ceramic capacitors, High temperature MLCC
125°C, 150°C, 175°C, 200°C, 250°C, 300°C Radial Leaded High Voltage Ceramic Capacitors, HV MLCC
125C, 150C, 175C, 200C, 250C, 300C High Voltage Multilayer Chip SMD Uncoated Ceramic Capacitors MLCC with lead




6. Advantage
AnXon provide high quality replacements of the famous brand AVX, Murata, TDK, VISHAY, HVCA, CKE, MTC, Morgan Ceramics and etc with great success experience of customers